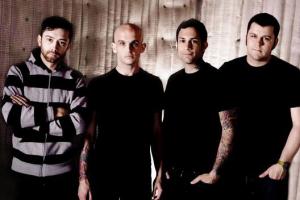 Rise Against have announced release plans for their forthcoming album. The record is titled Appeal To Reason and is due out October 07, 2008. It is the follow-up to The Sufferer & the Witness which was released in 2006.
The band teamed up with Bill Stevenson (Black Flag, Descendents) and Jason Livermore to record at the Blasting Room in Ft. Collins, CO-- the same production team and studio used for The Sufferer & the Witness and Revolutions Per Minute.
Along with the album news, the band announced plans for a headlining tour this Fall. The Live Nation-produced tour will include openers Alkaline Trio, Thrice and Gaslight Anthem. Official tour dates to be announced soon.