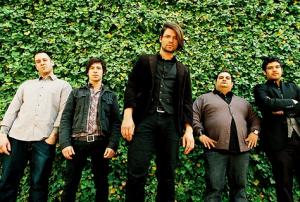 Spin has posted a number of live videos of performances from the recent Virgin Mobile Festival. The recordings come from the two day fest in Baltimore earlier this month. The bill included Chuck Berry, The Offspring, Gogol Bordello, Black Keys, Paramore, Bloc Party, Foo Fighters, Stone Temple Pilots, Shudder to Think and more.
You can check out the performances at these links: Stone Temple Pilots, The Black Keys, She and Him, Taking Back Sunday, Paramore, Bloc Party and Foo Fighters.
Some backstage interview footage is also available at these links: Chromeo, Paramore and Shudder to Think.