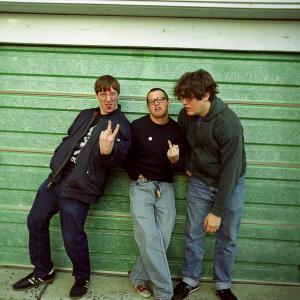 The Ergs! are calling it quits. The South Amboy based three piece pop-punk act announced:

"ok. well, it looks like you guys knew us better than we knew us. the ergs are calling it a day. jeff is leaving the band and it wouldn't be the ergs without him. we'll be recording the last couple songs that we've been working on and releasing them on a 7" this fall. we have a bunch of really great shows coming up with some really great bands that we never thought we'd get to play with. our last show will be in new jersey in mid november. more info on that as it becomes finalized. thanks to everyone who listened to us, came to see us, or helped us out in any way. we've made a ton of great friends and played some of the best shows a band could ever want to play."
The band's last full length was Upstairs/Downstairs, released in 2007 by Dirtnap Records, which was followed by a series of vinyl releases including a split with the Grabass Charlestons. The band will of course appear at this year's Fest.