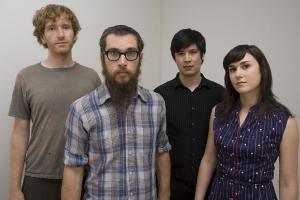 As you may have noticed from the right side bar, we're sponsoring this year's Fun Fun Fun Fest. With the show coming up this weekend, we thought it'd be a good idea to highlight some of the cool bands you can expect to see at the event. We covered the legendary Bad Brains yesterday but thought today would be a good day to tell you about another band that we really love. Brooklyn's noise/punks Parts and Labor recently reconfigured their lineup and went through a major change in their sound. Their new record slows down the band's previously trademark machine gun drumming and heads into an atmospheric place that recalls No Age, Sonic Youth and more.
Check out the album here.
Buy tickets for Fun Fun Fun Fest here.