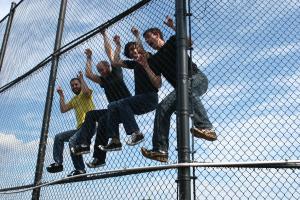 Our stream today comes from New Brunswick, NJ-based Scream Hello. The band released Everything Is Always Still Happening to considerable acclaim. Our reviewer noted:

A record full of emotive moments on opposite ends of the spectrum, intricate texturing and a certain relatable quality that's lost on many other 'emotional rock' records. […] verything Is Always Still Happening is not just a serious contender for debut of the year, but for record of the year outright.
See for yourself via the stream on their Punknews.org Profile.