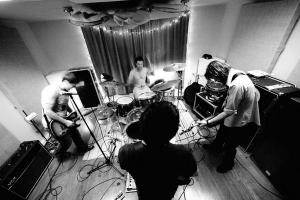 On the heels of their recent reunion tour, Far have signed to Vagrant Records. Punknews.org spoke to the band about the reunion in December:

I think we have all been talking about it off and on for the past five years, but it never really felt right and natural until now. Chris and I have been talking about it for the past couple of years, then Jonah called me one day early this year and mentioned it… It kind of started to get serious after that. We all agreed to only do it if we were all on board 100%, and here we are…
The recently reunited quartet is currently wrapping up their fifth full-length release in The Airport studio in Southern California with producer and guitarist Shaun Lopez at the helm and an early spring release date is expected. The band's first-post reunion record, a cover of "Pony" can be stream or purchased here.