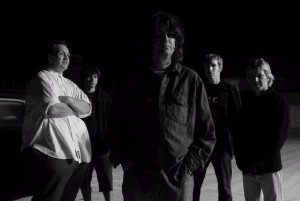 The Adolescents have posted an update on their new record and upcoming tour dates. Tony Cadena commented:

Just an update on the new album. The band is currently rehearsing and I am writing lyrics for the next album. We are scheduled to record during the first 10 days of April, then mix. Should be finished by May. We might play a couple of the songs at the shows in early April…..
The Adolescents last released O.C. Confidential in 2005. The band's upcoming tour dates include appearances on the Warped Tour, Bamboozle Left, and Rebellion Festival in Blackpool, UK.
| DATE | VENUE | CITY |
| --- | --- | --- |
| April, 2 2009 08:00 PM | Warped Party | Hollywood |
| April, 4 2009 08:00 PM | Bamboozled | Irvine, California |
| June, 26 2009 12:00 PM | Warped | Pomona, California |
| June, 27 2009 12:00 PM | Warped | San Francisco, California |
| June, 28 2009 08:00 PM | Warped | Ventura, California |
| July, 28 2009 08:00 PM | Sedel | LUZERNE |
| July, 29 2009 08:00 PM | Zak | DUSSELDORF |
| August, 2 2009 08:00 PM | Underworld | LONDON |
| August, 3 2009 08:00 PM | Bierkeller | BRISTOL |
| August, 6 2009 08:00 PM | Trillians | NEWCASTLE |
| August, 7 2009 08:00 PM | Winter Gardens | BLACKPOOL |