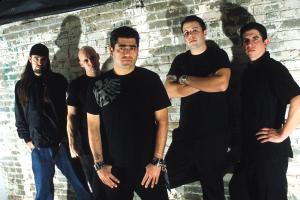 Death By Stereo have announced a title, release date and label for their forthcoming full length. The record is titled Death Is My Only Friend and is due out July 14, 2009. The band will be working with Serjical Strike, the label formed by Serj Tankian of System of a Down.
Serj commented on the deal:

As someone who appreciates Death By Stereo and what they've done over the years, when I found out that the band was looking for a new label partner, I immediately approached them about the possibility of signing to Serjical Strike. "They are an amazing band that has always impressed me with their musicianship, honesty and work ethic. Their latest album is one that I am very happy to be a part of as I feel it is their best yet.
The band parted ways with longtime home Epitaph Records after the release of their 2005 album, Death For Life. They are currently touring Europe with Strung Out.