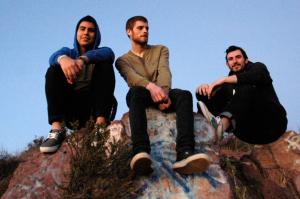 Philadelphia's Dirty Tactics recently hit the studio to pen the followup to their 2008 EP, Gangster Stamina. The band's Gary Viteri checks in with their studio progress. Not only that, but Dirty Tactics will be offering a free rough-mix of a song with each Dispatch. Tonight's song is "The Process."
So after the fest, our guitar player Chris and I had sat down at my house for about a month learning and writing new songs. We made demos of them in my basement and finally got to work on writing songs together which we haven't really gotten the chance to do until then. I guess the spirit of this went into the lyrics of a new song called "the process" which talks about the artistic process in general and how it is easy to get eager for "results". but the age old story of the struggling artist is still alive and kicking and it has become harder and harder to see "results" with mass media becoming so easily accessible these days as well as the inevitable conclusion that relying on other people to "throw you a bone", "owe you one", "make a phone call", etc etc, is often times the unfortunate reality of it all. Not to mention the people you are some times forced to rely on, also have their own agendas, priorities, and schedules. So as the song mentions in the end, its a process that can take a lot of time and the true question any artist needs to ask themselves is "am I willing to wait?"
You can download "The Process" here.