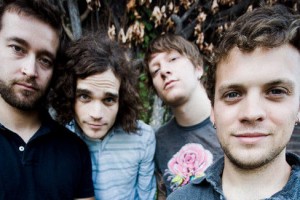 We've got a free download of two songs from Winnipeg, MB-based Sights and Sounds. The band features Andrew Neufeld, drummer Joel Neufeld, bassist Matt Howes, and guitarist Adrian Mottram. and features members of Comeback Kid, Sick City and Figure Four.
The new album was produced by Devin Townsend (Darkest Hour, Misery Signals) and features post-hardcore and punk influences, placed seamlessly over hints of far-eastern melodies.
You can stream the two songs on their Punknews.org Profile or just download them as MP3s right here.