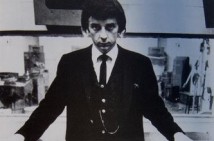 Legendary Rock and Roll Hall of Fame producer Phil Spector has been sentenced in the murder of actress Lana Clarkson. The producer was first arrested in 2003 for the shooting death of the woman. Spector was arguably the most legendary producer of the 1960s and early '70s, having worked with the Ronettes, the Crystals, Ike and Tina Turner, and even the Beatles.
He was notably the producer of the classic Ramones album, End of the Century and was famous for his "wall of sound" production technique. This was a dense, layered, and reverberant sound that reproduced well on AM radio and jukeboxes popular in the era. The Ramones' late bassist Dee Dee Ramone once recounted an incident during the End of the Century sessions in which Spector pulled a gun on the band.
Spector has been sentenced to 19 years to life in Prison.