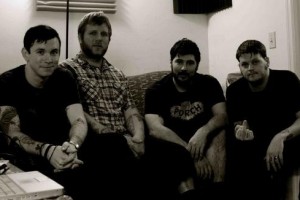 As submitted by many of you (but Angiepants first), George Rebelo of Hot Water Music has joined Against Me! as their newest drummer. Rebelo replaces the recently departed Warren Oakes, who left the band after a number of years to, at least in part, focus on his new Mexican restaurant.
The two bands also share a hometown (Gainesville, FL) and former record label (No Idea Records).
Hot Water Music reunited last year and have played several shows since, though there are no known plans for a full-scale tour or album. Against Me! released the divisive New Wave in 2007 and have an EP of older material, The Original Cowboy, due out July 7th on Fat Wreck Chords.