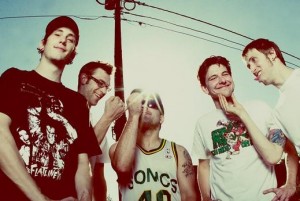 A Wilhelm Scream have signed to Paper and Plastick according to a report from Alternative Press. Guitarist Trevor Reilly commented:

The ethos of [Paper and Plastick] matched the ethos of our band. We like his ideas, respect his practical business sense and admire his passion for bridging graphic arts and music and his desire to simply make cool ass shit to stoke out the fans. He'd never say it but I think the dude's trying to save punk rock as we know it. I really do.
According to the same source, the band's first release on the label will be a self-titled, five-song 12-inch out this fall. The band produced the EP in their home studio, and it will be mixed by Matt Bayles (Minus The Bear, Mastodon).