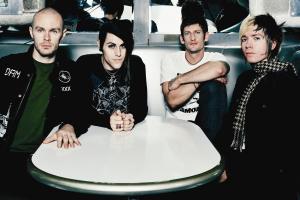 AFI have announced the completion and release date for their long-awaited new album. The record is still titled Crash Love and is now headed for a September 29, 2009 release. Frontman Davey Havok made the announcement:

After two years of focused writing and recording we have finished Crash Love in it's entirety and and are thrilled to hear it come to life - personally, I've never been more proud of an AFI record. We are writing to announce that on Sept 29th it will be released to the world. We wanted you to know first and do hope that you enjoy it!
The album will be the first since Decemberunderground in 2006.