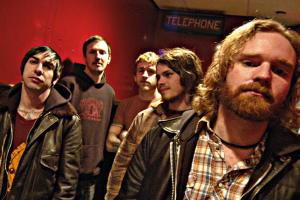 Burlington, ON-based Boys Night Out have announced a one-off show after a lengthy period of inactivity. The band explained:

We're not saying this is our last show ever…but, it also doesn't mean that we're going to start touring again. We're going to play one night in Toronto, with our five original members (connor, jeff, dave, rob and ben) and we will be playing Broken Bones and Bloody Kisses, and Make Yourself Sick from beginning to end.
The date and venue have not yet been confirmed but the band is aiming for October 24th.