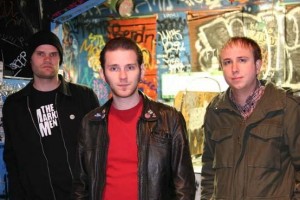 Sweden's Smalltown will release a new 10" EP through Pirate Press this fall to support their upcoming US tour with Off With Their Heads. The release will feature 7 songs, four new originals on side A and three covers on side B (which will include interpretations of The Strike and Elvis Costello). A sample song is expected to hit the band's MySpace page soon.
The band's US tour dates will include appearances at Red Oktober Fest, The Fest 8 in Gainesville and a Pirate Press anniversary party featuring Cock Sparrer. While some dates have been announced we're still waiting on the band to post a full iteniary, so check back soon for updates.
Punknews.org is currently streaming Smalltown's latest full length for Canada's Deranged Records titled Implosion.