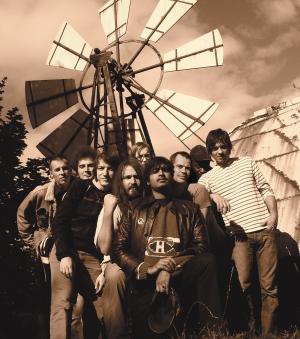 In a recent interview, King Khan shined some light on his collaborations with Wu-Tang Clan member GZA:

"We hung out a whole bunch in Toronto for a couple days at NXNE actually" … I was in a hotel room with him, just jamming. He was free-styling and we were hitting it off. Ever since then, we've kept in touch" … "Basically they want me to be involved in the next record somehow. He's a big fan of the Shrines too, and he's been asking me to write some songs… I'm on tour so much, but I was able to write a few tracks at home and send them in."
The two artists are scheduled to collaborate onstage as part of Fun Fun Fun Fest in Austin, TX this weekend.