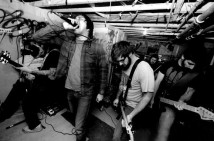 Philadelphia hardcore outfit Braindead have announced their breakup via their MySpace blog:

"Its been a good run. Thanks to everyone who made the last 4+ years a great time. There will be no last show or reunion. Our final performance was 8/16/09 at This is Hardcore 2009 Look for new projects soon. Support Burn Bridges Records and Philadelphia hardcore."
The band's final release was the 2008 full-length No Consequences.