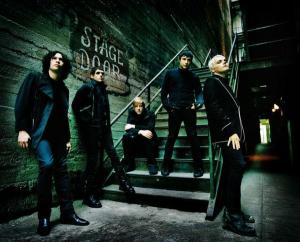 As reported on Spinner, My Chemical Romance are planning some different topics than the high concept of The Black Parade.

The record will be a definitive answer to The Black Parade. Every single record we make is a response to the last. But sometimes it's not only a response to the last record - it's a response to the opinion of that record or a response to the world at the time of that record."

There's a definite undercurrent of fame versus working class, people having stuff handed to them with zero talent versus working class kids that start a band. Rock 'n' roll is not red carpets and MySpace friends - rock 'n' roll is dangerous and rock 'n' roll should piss people off. Right now, there's not a lot of that happening. What it is is a lot of people trying to be famous. That seems to be the goal.
The untitled new record will be the band's fourth in seven years and is scheduled to be released in Spring 2010.