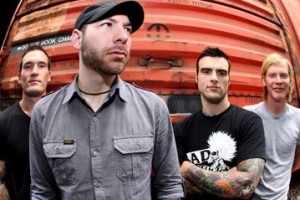 Evergreen Terrace is celebrating their ten year anniversary with a hometown show in Jacksonville, FL with Bane, Stretch Armstrong, and His Name Is Iron. Says guitarist Joshua James:

The last 10 years have been completely unexpected. We never thought this band would become such a huge part of our lives and we want to thank everyone who has supported us over the years. Please come out Jan 16th to celebrate our 10 year anniversary. This won't be just another show, it will be a memory for all of us and you as well. Our good friends in Stretch Arm Strong and Bane will be playing along with our friends and upcoming band: His Name Was Iron. Get your tickets today, you don't want to miss this!
The show will be January 16th at Jack Rabbits, and more info is available here. Last November, the band recorded some exclusive video for Punknews to promote their latest album, Almost Home.