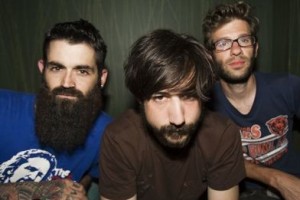 Brooklyn, NY's Goes Cube have laid out some plans for 2010. The band will be releasing a 7" single on February 2, hand-numbered and limited to 500 copies, with the A-side being "Property" and "The Ban Has Been Lifted" making up the B-side. The wax will be available for purchase at the band's upcoming shows, as well as through The End Records.
The band also has their second full-length album in the can, with a release expected later this year; once out, it'll follow up 2009's Another Day Has Passed.
Lastly, they'll hit the road in March with East of the Wall; the bands will tour to SXSW and back, making stops in the South and Midwest along the way. Dates are expected to be confirmed soon.