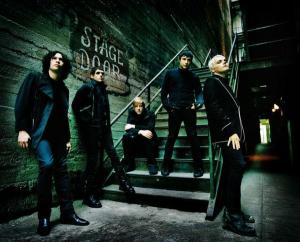 My Chemical Romance has completed work on their next full length, according to a Billboard report. Gerard Way also told NME that the band is planning a smaller club run for their next tour. The musician and comic book writer explained:

The record we've made reflects the size of the venues we're going to play them in. We can play these songs in stadiums; we can play them in arenas. But we can also play them in punk clubs, and maybe that's all people are gonna be able to go to next time around, who knows?" People just wanna fucking rock, I don't know that people want to make statements right now. I can't comment on anybody else's record but I certainly feel something in the air, like, people just want the truth and they don't need a big story.
Their next record is due out in 2010.