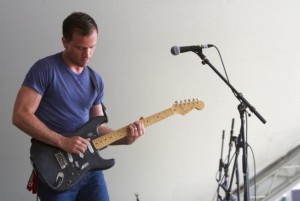 In an interview with Exclaim Winnipeg-based singer / songwriter Greg MacPherson further detailed his upcoming full length Mr. Invitation. MacPherson revealed that the record features the work of two drummers, Jason Tait of Weakerthans and Ryan Ahoff of speed-metal act Annihilator. The delay between the record and 2005's Night Flares was also explained:

After my last record was released I spent the better part of three years on tour. During that time, I worked and quit four or five different day jobs, ruined a couple of relationships and nearly got myself killed a few times, some stories I'd prefer to forget. I've always been a 'put your head down and run' kind of person and it hit me at the end of that stretch that I needed to step back and try a more considered approach to how I've been doing things. There's no secret to any of this -- I would have put something out sooner if I could have but that just wasn't the way things worked out.
The new record arrives on March 30th via Smallman Records.