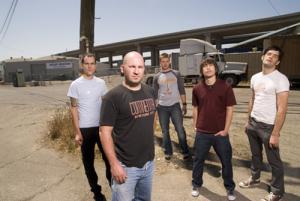 Samiam has canceled their scheduled appearance at this year's Harvest of Hope Fest, as well as their planned spring tours in Costa Rica, Panama and Europe. No explanation has been offered, other than the band is "on the fritz" at the moment:
"For anyone that noticed we were playing Harvest of Hope in march…well, we were…but we are now not. that goes for costa rica, panama and europe this spring. Lets just say, Samiam is 'on the fritz'. Perhaps we can get it together someday soon…"
The long-running band toured Australia last fall and also appeared at The Fest 8 in Gainesville, FL. Their last album was 2006's Whatever's Got You Down.