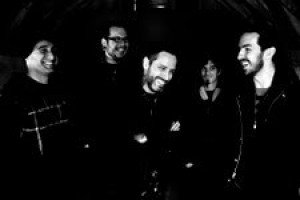 The Casting Out have entered Clay Creek Studios in Newark, DE to record their sophomore full-length and first for their new label, Eyeball Records. Chad Istivan (formerly of Boy Sets Fire) and Nick Rotundo will be producing the album. The band had this to say about their progress thus far:
"were all really stoked on the songs, we demoed everything last week and are super happy with the way everything came out..Chad and Nick are an awesome team and we cant wait to hear the end result."
The band, which features former Boy Sets Fire vocalist Nathan Gray, released Go Crazy! Throw Fireworks! in 2009 through Fail Safe Records. The band will also be blogging from the studio here.