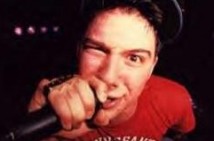 Beastie Boys member Adam "Ad Rock" Horowitz has mixed a new song by Rival Schools, says guitarist Walter Schreifels (Gorilla Biscuits, Quicksand). The new track is titled "69 Guns," according to a report from NME. The collaboration came together due to a connection between Horowitz and Rival Schools drummer Sam Siegler. It turns out that the two musicians both play basketball together. Schreifels added this about the song, which could appear on the band's forthcoming album:

Sam plays basketball with Adam and he said, 'Hey, will you mix a song?' and Adam said yes. It could go on the album, it depends how good the mix is. It might just be interesting because Ad-Rock did it, or it could be brilliant! I think he's a talent, but I haven't heard it. It's cool that he's doing it – he sent me an email saying he had an idea for it. We're thinking of it as a single. I have no idea what a single is these days, but it's got a good beat and it could be played at a rock disco.
Rival Schools reunited after a lengthy break. They released their last album, United by Fate, in 2001.