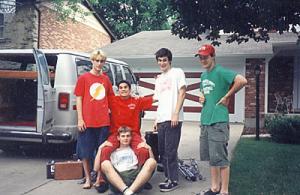 Cap'n Jazz have announced a second reunion show. The gig will be happening on July 17 at the Bottom Lounge in Chicago, IL.
A month prior to said show, Jade Tree Records will be reissuing the band's 1998 anthology Analphabetapolothology on vinyl for the first time, as a double LP with new photos, show fliers and liner notes by Tim Kinsella. The vinyl is currently slated for a June 15, 2010 release.
The influential band first reunited last month for a mini-set in Chicago.