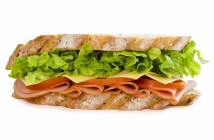 Straylight Run have announced that they are going on an indefinite hiatus. The band issued a statement saying

Dear friends and fans of Straylight Run,

We are very sad to announce to you that we will be going on an indefinite hiatus. We call it a hiatus and not a break up because the band still enjoys working together and is open to the idea of doing so in the future. If it was up to us we would continue making music throughout this year and the years to come, but the unfortunate reality is that being in a band is a business and when business isn't good you can only keep going for so long.

We are still making plans to release the live album that we recorded at the end of our last tour. As of now there is no release date though, so stay tuned for more information on that.

We would like to thank everyone one of you who ever came to a show, bought one of our records, took us on tour or supported us in any way at all over the nearly seven years that we've been a band. We'd also like to thank everyone that has worked for us, especially Dave Stein, Andrew Buck, Dayna Ghiraldi, Shannon Kimball and everyone at Padell. We have had an amazing time and feel so incredibly grateful to you all for everything we've experienced throughout our years as a band. Thank you from the bottom of our hearts.
The band is also selling some rare vinyl in an effort to raise money for Haitian relief.