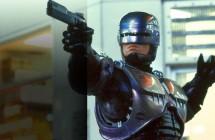 Defeater guitarist J. Gus Pesce has unveiled a new project dubbed Real Cops. Pesce had this to say about the project:
"I'm not really sure what's going on with Defeater at the moment, but it's not something I feel terribly close to. Real Cops is my first real attempt to make music that just exists for the sake of itself. I don't plan on shopping it to labels or anything like that, at this point. No master plan to try to open up for Drake. … I dunno, it's kinda trip-hoppy I guess. It's essentially the audio result of what happens when I am left in an empty house with my girl's keyboard. It's gonna be mostly me and mostly instrumental. I think."
Some demos can be heard at the project's Facebook page.