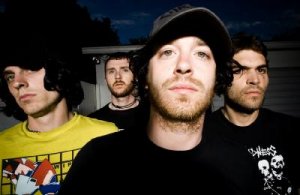 From Ashes Rise have today released a new live album, Live Hell. The set was recorded during the spring of 2005 in Los Angeles by Adam Lindsay-Smith and features thirteen tracks. A digital release is available now and a limited pressing of 500 and will be shipped from the Jade Tree eStore on March 23rd. You can preview or purchase the album via iTunes here.
The band has also just been confirmed to appear at Maryland Deathfest 2010, The show will be May 30th in Baltimore. Also playing with FAR will be Obituary, Entombed, Eyehategod, Converge, Capitalist Caualties, Pentagram, and many others. Finally, From Ashes Rise will also play in Montreal on March 13 and Sweden on June 11th for the Punk Illegal fest.
The band's last studio album, Nightmares, was released in 2003.