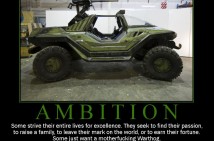 Hardcore act Ambitions, who split in June 2008, have announced some plans for the coming months. Frontman Jay Aust explained:

This past December, we were asked to do a cover song for an upcoming Chain Of Strength tribute 7". Although we hadn't been an active band for some time, it was hard to pass up the opportunity to record again. The Chain of Strength compilation, which is being released by 1124 Records, will include a 2x7" vinyl and will also feature songs from our friends in The Geeks & Offsides, Reign Supreme, and others. Our contribution will be "There Is A Difference" off the True Till Death 7".

While in the studio, we also decided to record a few new songs. In late spring, we will release a new 7" entitled Surface to Air. The recording is currently in progress at Getaway Studios (Bane, Shipwreck, Defeater) by Dan Rose and will be mixed by Jay Maas. Everything is going well and we should be wrapping up around the end of March. More release details and updates to follow…!
The band is also promising a one-off performance in Texas in June alongside With Honor. The show will take place June 18th at The Abilene Civic Center in Abilene TX.