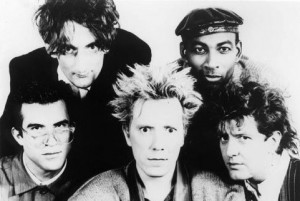 In an interview with Billboard, John Lydon of Public Image Limited revealed that the band's upcoming North American gigs will help fund the recording of a new album:
"We've got no backing -- no recording company, no sponsors, nothing like that. The only way we can make money is the touring, and then we can make a new album. It's sort of like the old days of PiL, when the Pistols went kaput; I had to scrimp and scrape out of my own pocket. Not much has changed."
The band will kick off the tour next month with a performance at Coachella.