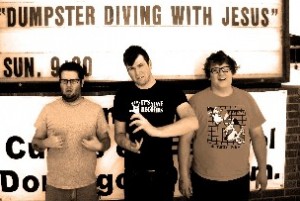 Cincinnati's pop-punk trio, The Dopamines, have signed to Paper and Plastick. The band recently visited Gainesville after their performance at The Fest 8 to record with Roger from Less Than Jake and Matt from the Teen Idols at Roger's Moat House Studios. The album was then passed on to Stephen Egerton (Decendents/ALL) for mixing. The final product, entitled Expect The Worst, will be released by Paper and Plastick in late June on LP/Digital download.
The band has posted the first song from the album, "Public Domain," and you can check that out via their label's media player.
The band released Soap and Lampshades last year.