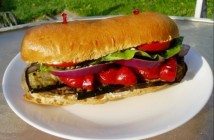 Digital label Death to False Hope Records has sent us an update. The label has added three new bands to its roster, and will release new material from each on March 30.
Asheville, NC's Nights on Fire will release a four song demo through the label.
Pennsylvania's Glory Bound and their new, self-titled EP will be released next week.
Lastly, Chicago, IL's Johnny Rev will digitally release their recent full-length, Hate Me Til Morning, as well as an EP entitled Kill the Lights, through the label next week.
As if that weren't enough, DTFH has also announced that Anchor Arms and The Sandwiches will be releasing a split this summer, featuring two new songs from each band. One of the Sandwiches' songs, the meme-free "The Warmth of Spring," can be heard here.