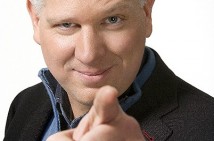 Sick Of It All have posted a stream of their track, "Lowest Common Denominator." The song comes from their upcoming album, Based On A True Story, due out April 20, 2010 via Century Media.
Drummer Armand Majidi explained the song to Rock Sound magazine:

It seems like loudmouths get their way no matter what. Logical people can't make their point if they can't be heard. Nowadays, ignorance is at such a high level that people are up in arms to defend broken systems and stupid ideas. This song is about the feeling you get when you know your argument is the best but it still loses out in the end.
In related news, the band has been forced to cancel their South American tour saying this:

Sorry to all our great South American fans, but the tour we had scheduled with Terror between late July and early August is to be rescheduled to a later date, probably in 2011. Our busy fall schedule in the US and Europe is preventing us from doing it later this year. Hopefully Terror will still be available to do it with us when we get the dates locked in, but we don't know for certain if the two band's schedules will line up exactly. We'll post the new dates as they're confirmed. Please watch this space. Going to South America is always special for us and we can't wait for the next opportunity to play for all our fans there again.