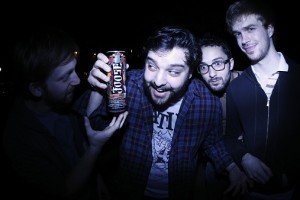 Originally slated for release through Big Scary Monsters, the new LP from Castevet has found a new home in Tiny Engines. The label will release The Echo & The Light on June 29, 2010.
The album, originally available as a six-track EP on the band's winter 2009 tour with Grown Ups, has been re-recorded along with two new songs to make this release a full-fledged, full-length LP. More information is available here, and three songs from the record can be heard at the band's MySpace page.
Once out, The Echo & The Light will follow up the band's acclaimed 2009 full-length, Summer Fences.