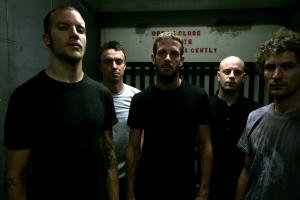 Isis has called it quits. The band's ongoing tour, which includes shows with the Melvins and Cave In, will be their last. The band's final show will be in Montreal on June 23rd. The city is, coincidently, the site of the first Isis performance. The Los Angeles-based post-metal act commented on their MySpace page:

This end isn't something that occurred over night and it hasn't been brought about by a single cataclysmic fracture in the band. Simply put, ISIS has done everything we wanted to do, said everything we wanted to say. In the interest of preserving the love we have of this band, for each other, for the music made and for all the people who have continually supported us, it is time to bring it to a close. We've seen too many bands push past the point of a dignified death and we all promised one another early on in the life of the band that we would do our best to ensure ISIS would never fall victim to that syndrome…
This doesn't meant the end of Isis recorded material just yet. The band plans to complete a final EP and compile live audio and video material for future release.