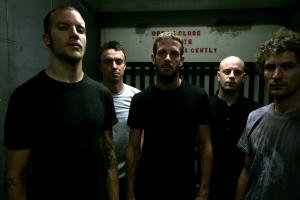 Though the band recently called it quits, Isis isn't going out quietly. The band is currently on their final tour alongside Melvins and Cave In, and have announced plans to release a split with the former through Hydra Head Records.
The Isis side of the split will feature "Way Through Woven Branches," a track from the Japanese version of their recent full-length Wavering Radiant, as well as an unreleased track entitled "The Pliable Foe." The Melvins side will feature alternate versions of "Pig House" and "I'll Finish You Off," two songs that will first appear in their original incarnations on that band's new full-length The Bride Screamed Murder.
The split is due out on July 13, 2010.