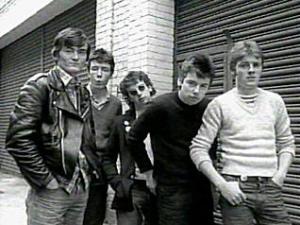 Northern Ireland's legendary punks, The Undertones, will be reissuing their first four albums digitally after limited availability physically in North America over the past few years. Along with the reissues, Union Square Music will be issuing an EP and a new compilation.
The albums set for reissue include: 1978's The Undertones, Hypnotised (1980), Positive Touch (1981) and The Sin of Pride (1983), the Teenage Kicks EP, as well as a never-before-released Best of the Undertones compilation.
The releases are due out June 28, 2010.