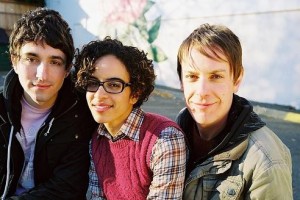 The Thermals have announced the follow up to 2009's Now We Can See. The record is titled Personal Life and is due out September 7, 2010 via Kill Rock Stars. It is their second for the label.
The Thermals re-teamed with producer Chris Walla (Death Cab For Cutie) for Personal Life. Walla and The Thermals have a long history together - Chris mixed the first Thermals LP (More Parts Per Million, 2003) and produced their 2nd LP (Fuckin A, 2004). The album was record to 2-inch tape and mixed to ½-inch tape. The record will be mastered directly from tape to vinyl so the vinyl edition of the record will have no digital mastering at all.
The label is promising the first song from the record, "I Don't Believe You," in August.