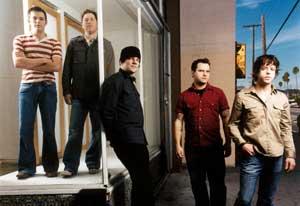 According to a new interview, The Get Up Kids original plan for a series of EPs has been scrapped. The band is now planning a new full length instead. Matt Pryor explained:

I think we've scrapped the multiple EP idea, in lieu of doing a full-length album instead. We are working on it, as we are putting out an album in January/February; or in the Spring at the latest. We've been working on a lot of new songs, went to Australia and Japan, had a couple of months off, and came here [to London].
The band released Simple Science earlier this year. Check out the interview here.