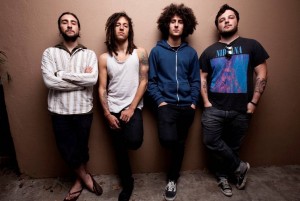 Envy on the Coast have called it quits. The band posted a lengthy note on their Facebook, some of which is excerpted here:

The day has come to pull down that curtain down. Sal and Jer sat down with Brian and I about a week ago and informed us that they are leaving Envy on the Coast. They explained that they are no longer happy being a part of this, and there was nothing Brian and I could do or say to change that. Because Envy on the Coast was founded upon the musical and personal relationships between the four of us, Brian and I have decided that we would rather move forward rather than finding musicians to replace Sal and Jer.
The band released Lowcountry in March.