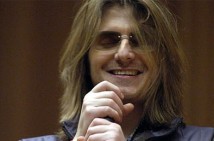 Victory Records has signed death/grind/hardcore act Dr.Acula. Vocalist Tyler Guida commented on the signing::

I'm very excited to be a part of Victory Records and I know this is a great opportunity for us. As a band growing up we listened to VICTORY bands. We are looking to make the best record that we can make while satisfying our current supporters as well as reaching out to new music fans.
The band previously released The Social Event of the Century on Uprising Records.