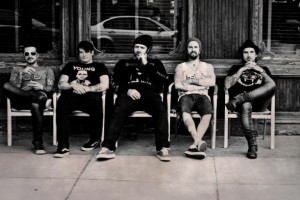 Buffalo-based hardcore outfit Every Time I Die have posted the second episode of their new weekly eseries entitled Sh*t Happens: The Series?. This latest endeavor into international debauchery finds the boys again teamed up with Space Monkey Studios to bring you the finest in "unapologetic tomfoolery." Longer episodes of the show will be released on an upcoming DVD due out in October. The band explained this episode:

In this episode, the band comes up with creative ways to fix their trailer, and even more creative ways to use hot sauce!
Check out the episode here.