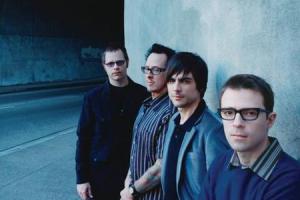 Weezer has signed to Epitaph Records. Label head Brett Gurewitz confirmed the news via Twitter earlier today. Alternative Press is reporting that the band's next album will be titled Hurley and will arrive on Epitaph on September 14th with a fall tour to follow.
Weezer released seven full lengths via major label Geffen Records since their self-titled debut (the blue album) in 1994. This will be the group's first release via an independent label. The group has had some connection, however, with Epitaph in the past. Drummer Patrick Wilson's side-project The Special Goodness released their full length Land Air Sea via the label in 2004.
Weezer last released Raditude in 2009.