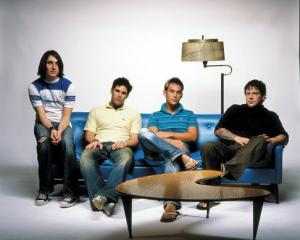 The Starting Line are getting back together to perform at the Soundwave Festival in Australia in February of 2011. Guitarist Matt Watts commented:

We can't tell you how excited we are to head to Australia and share the stage with each other once again. Before everyone gets the wrong idea, this doesn't mean that TSL are back together, and that we plan on doing a US tour any time in the near future. We're all close friends and didn't want to pass up this opportunity to hang out, have fun, and play with some really great bands. We're all looking forward to spending time together, talking about the future of TSL, and playing songs that mean so much to us. Your support means the world to us, thanks for being patient…and I hope to see many of you in Australia!
The band last released the CD / DVD Somebody's Gonna Miss Us in 2009.