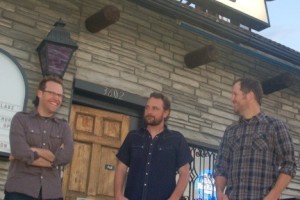 The newly re-activated the Gamits are heading to Japan this October. They'll be joined by Link who are reuniting for the Gamits tour, Electric Summer (Japanese band that started in Denver and then moved back to Japan), the Mugwumps, and others. After this they'll be heading to Russia. We'll get you the dates as soon as possible.
Their new album, Parts, will be the Gamits' first new material since 2004's Antidote. Check out the cover art here.
Tonight is the band's official reunion show in Denver.