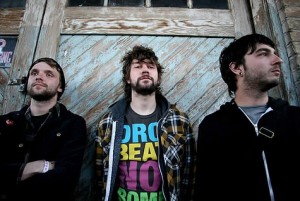 Our stream today comes from Boston, MA's Constants. We've got a stream of the band's new full-length, If Tomorrow The War. The album, produced by Justin K. Broadrick of Jesu and Godflesh, follows up 2009's The Foundation | The Machine | The Ascension and features guest appearances from Andrew Neufeld of Comeback Kid and Sights and Sounds as well as Mike Hill of Tombs. The limited edition vinyl from Science of Silence Records is available here.
You can check it out on their Punknews.org page.
EDIT: The stream has been taken down at the request of the band's publicist due to an incorrect track listing. Apologies to our readers who were looking forward to hearing it.
| DATE | CITY | VENUE |
| --- | --- | --- |
| 08.11.10 | Providence, RI | The 201 |
| 08.12.10 | Long Branch, NJ | The Brighton Bar w. Mose Giganticus / So is the Tongue |
| 08.13.10 | Philadelphia, PA | The Fire w. Mose Giganticus |
| 08.14.10 | New York, NY | The Acheron |