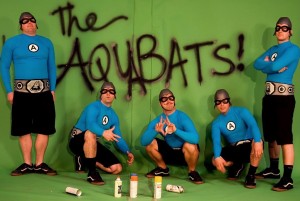 The Aquabats have announced that they'll hit the road with Reel Big Fish for a tour in November. The bands will kick things off with a November 9th appearance at the Yo Gabba Gabba live show in West Valley City, Utah. Full dates and details are forthcoming.
As for the band's new album, it will be released independently by the band on November 9th. A title has not yet been announced. The CD will come with a full color booklet and stickers and a digital version will be available on the band's website.
The Aquabats last released Charge!! in 2005 on Nitro Records.