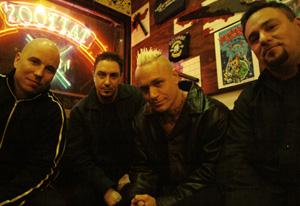 Fuel TV show The Daily Habit recently featured New York hardcore veterans Sick Of It All. You can check out a video of the long running band performing the song "Take The Night Off" below. The band also recently show a video for the song "Death or Jail" with directors Ian McFarland and Mike Pecci.
The band is currently supporting their new album Based on a True Story, the follow up to 2006's Death to Tyrants. The album was recorded at Antfarm Studios in Århus, Denmark with Danish producer Tue Madsen and features artwork by Ernie Parada.